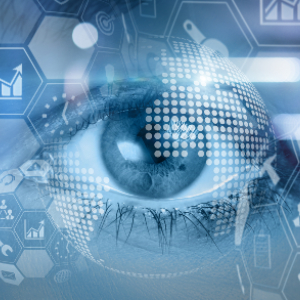 The role of the Chief Data Officer (CDO) or the Chief Data Executive continues to gain relevance and importance in today's corporate C-Suites across all industries. The EDM Council, the global non-profit professional trade association that focuses on data management best practices, recently published their 2023 Global Data Management Benchmark Report in which the trends of the industry and the growth of the Chief Data Executive were studied.
Data is one of the most important and valuable assets of any organization, making it critical to any organization's success. Since 2015, the EDM Council has been conducting industry-wide surveys to understand and measure how the discipline of data management is expanding and maturing. Because of its importance, benchmarking the profession and the practice of data management and analytics has been one of the key focus areas of the Council. Conducting regular research and analysis across the profession is crucial to understanding where we are as a collective and where each organization is on its own journey to being data-driven — and ultimately getting the most value from its data.
The EDM Council has consistently used the DCAM®, its Data Management Capability Assessment Model, as the framework for the survey and analysis. The DCAM Model is organized into 8 core components, outlining 38 capabilities and 136 sub-capabilities required for an organization to implement and sustain a successful data management program. Survey questions align to these capabilities, allowing for comparable analysis to track progress and trends.
Since that first benchmark study in 2015, we have seen tremendous growth in the significance of the role of the Chief Data Officer and the function of data management and advanced analytics across all industries. Data management is now an established and recognized function. It is in the global spotlight as a critical component of today's digital transformation and innovation, as data continues to grow exponentially, the complexity of its uses and demands increase, and the need for protecting data and data privacy remains as one of the highest priorities for all organizations.

Key themes from the 2023 Global Data Management Benchmark
Strategic Seat at the Executive Table
The CDO is becoming one of the most important roles in the C-suite. 65% of respondents in the 2023 Benchmark Report said their firms have formally appointed a Chief Data Officer or Chief Data Executive, up from 60% in 2020. The number of data executives in the finance industry now reporting to the C-Suite increased to 86% in 2023, up from 72% in 2020, while data executives in non-financial markets reported nearly 80% reporting to the C-Suite, 20% of those reporting directly to their company's CEO.
Today's data executives are significantly more senior than their counterparts 10 years ago and the scope of their responsibilities has expanded considerably. In every industry, data executives are taking on a much greater strategic role as they help to define not only their firm's data management vision, but also their analytics, AI/ML, ESG and sustainability data direction.
Data Governance Continues to Grow
Another key observation in the 2023 study is the continued establishment of data governance programs across all industries, with nearly 80% reporting their governance programs being in progress or already established. The focus on data governance is a key strategic initiative, especially given the ever-increasing responsibility that the data professional must assume in assuring data privacy is maintained and data use is both ethical and fit for purpose.
One concern discussed with senior data executives is the assumption that "data governance" is equivalent to "data management." Data management is a comprehensive collection of data capabilities, of which data governance is one. Leading with data governance and potentially neglecting other key practices, such as defining the business case, demonstrating the value proposition and/or ensuring the organization structure and funding are defined, can lead to unsuccessful data program outcomes. The DCAM framework defines the entire journey of a data management program, from vision to implementation, including data governance as the backbone of the data program.
Data Literacy Strengthens Data Culture
As data becomes more prevalent for every single employee of every organization, it is imperative that organizations go beyond data governance to develop a strong data-driven culture.
The importance of a data-driven culture was identified as a key factor in overall success. Data culture starts at the top. Senior executives must establish a data mindset across the firm, emphasizing the importance of a sound data management discipline. Getting the most out of an organization's data means investing in the programs that support it and the people who are tasked with using it to ensure strong data awareness and literacy. Without a focus on data literacy, organizations are at risk of coming up short in achieving their objectives. There's no point in building a robust data supply chain if the employees who would benefit most from it are not able to access it and are not trained in how to use it. This is a key component in building a data-driven culture. This concept and the data governance to oversee it are required approaches to being a data-driven organization. It is investments in both data culture and data literacy that pay dividends in a data management program.
Responsible Data Management
Today's data management professionals are assuming more and more responsibility for the public's data. It is critical, therefore, that firms take responsibility for the ethical access and use of this data and do everything they can to avoid unintentional outcomes due to poor data quality, lack of data analytic model governance, or hidden data biases. The 2023 Benchmark saw relatively low scores for organizations' capabilities related to properly governed analytic models and properly trained human resources needed to mitigate these risks. However, there was marked improvement in the 2023 survey results. In 2020, only 51% of the respondents reported having achieved or were in progress to achieve a sustainable data analytic governance program vs. an increase to 62% in 2023. Overall, this is a very good sign as ethical considerations for data are still a relatively new concept. As firms continue to embrace the capabilities needed to address these concerns and given the focus and attention that social pressures are putting on organizations, we suspect that we'll see accelerated improvement in these important data management capabilities in the years to come.
The increased focus and attention on data management across all industries, and the continued elevation of data management professionals in the corporate hierarchy, are a promising sign for both the individual data management practitioners as well as the organizations that they serve.
The role of data management continues to play an ever-increasing role in driving better decisions and outcomes for all involved — a recognition of the importance of data management for the success of an organization. And as new demands on our data infrastructure unfold, and more attention is placed on things like climate change, ecological sustainability and social issues, data will be key to helping the decision makers make the right decisions. Without good data, you can't make good decisions! Let's move our collective function and role forward, as a community of data professionals, to continue to expand our knowledge and skills, and the knowledge and skills of our stakeholders, in this important discipline of data management.
Download the 2023 Global Data Management Benchmark Report.
---
This quarter's column contributed by:

John Bottega, President of the EDM Council
John Bottega is a senior strategy and data management executive with more than 40 years of experience in the industry. John began working with the EDM Council as an industry contributor in 2005 and served as Chairman from 2007 to 2014. He joined the Council's executive team as a Senior Advisor in 2014. In 2017, he took over as the Senior Executive and today holds the title of President of the EDM Council. Over his career, John has served as Chief Data Officer in both the private and public sectors, serving as CDO for Citi, Bank of America, and the Federal Reserve Bank of New York. He also served as Head of Data Management for the Office of Financial Research at the US Department of the Treasury.