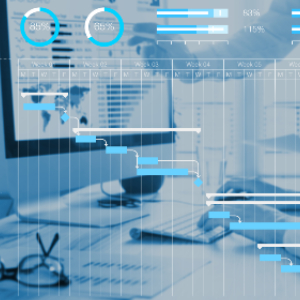 Data management is becoming increasingly important for organizations of all sizes as the need to track, store, and analyze data grows. The lack of a data management plan can cause serious problems for organizations in terms of regulatory compliance, loss of control over stored information, and increased costs due to inefficient processes. Learn how to write an effective data management plan to ensure clear direction for your organization when it comes to managing its data.
The management of data and information is critical for any organization. An effective data management plan will help ensure that data is properly collected, stored, backed up, and accessible. Let's look at how to create a strong data management plan.
How Do You Develop a Data Management Plan?
Here are some suggestions to consider when developing a data management plan for your organization:
Define Your Goals and Objectives for the Data Management Plan
This step involves defining not only the short-term goals established during the design process, but also anticipating future needs. Storage, sharing, backing up, access rights, standards, and tool selection will all be guided by objectives.
Specific goals will help evaluate how well the data management plan is being implemented over time, allowing for adjustments as needed. An effective data management plan that meets the needs of all stakeholders can be created by carefully laying out objectives and goals.
Identify Who Will Be Responsible for Each Task Associated with the Data Management Plan
The responsibility should be delegated as effectively and efficiently as possible, considering each person's skill set, strengths, and availability. For example, a tech-savvy individual could be assigned to handle all technical responsibilities such as database setup and management, while someone with strong administrative skills could handle organizational duties such as filing reports and ordering supplies.
If necessary, consider visiting writing services reviews websites such as Best Writers Online to find an assistant to delegate written tasks to. Each party involved must recognize its role in the successful completion of the data management plan.
Develop a Schedule for Collecting, Processing, and Storing Data
To ensure data is collected, processed, and stored efficiently, organizations should consider creating a timeline based on the specific needs of their operations. Depending on the relevant processes and technologies in use, it can be accomplished by integrating the data collection process with existing scheduling functions or by utilizing a separate program.
Organizations should set realistic expectations for when tasks can be completed and prioritize those that must be completed immediately. If you lack time and need urgent writing assistance, visit writing services like Trust My Paper to get professional help.
Determine How You Will Back Up and Secure Your Data
You should protect your data by securing and backing it up. It will enable you to recover your data in the event of a system or hardware failure, or if the data is lost.
You can choose to back up data manually, which entails taking regular backups, copying them, and storing them in a secure location, or use automated backups with your preferred software. The automated approach ensures multiple copies of your data are securely stored offsite on a schedule you specify, so you always have the most up-to-date information.
Securing your data also necessitates the encryption of sensitive files and personal information and password control over any device or account that has access to the stored information. When investing in storage, consider the necessary security protocols to have in place concerning the service providers used.
Describe How You Will Share and Distribute Your Data
All stakeholders should be briefed on the methods that will be used, including specific platforms and procedures they may need to become acquainted with to access any important data. It will be beneficial to specify who is responsible for making decisions or managing changes in data distribution.
By assisting everyone in understanding their role from the start, disruptions and confusion can be avoided later on. Creating feedback loops for how different teams are using the data can help track how it is being spread and provide insight into what areas may require additional attention.
Consider What Formats Your Data Should Be Stored in to Ensure Long-Term Preservation and Accessibility
When deciding on a format, you should consider three factors:
Usability

The usability of a file format determines how simple it is to use on various platforms and systems, such as computers and smartphones.

Sustainability

Sustainability refers to the format's longevity. It also includes migration plans, as older digital formats may become obsolete due to technological changes.

Interoperability

Interoperability implies that data should be stored in a way that allows it to be read by a variety of programs or systems from various providers over time.
Conduct Regular Data Audits
You should conduct data audits at least once or twice a year, regardless of the size of your organization. A data audit can tell you what systems and processes need to be improved to protect your data, both externally and internally.
During an audit, experienced professionals will look for security gaps and elements that need to be updated, ensuring everything meets relevant industry standards and regulations.
Maintain an Up-To-Date Data Inventory
Keeping track of all your assets, data sources, applications, interfaces, and contents will give you a better understanding of your data landscape and where your valuable data is located. It not only provides visibility into how accurate and reliable information is flowing through the organization, but it also provides insight into the technologies used in its storage and retrieval.
Plan for Disaster Recovery and Data Backup
A well-planned approach to disaster preparedness will ensure that irreplaceable data can be recovered quickly in the event of a natural disaster or another environmental disaster. Systematic steps, such as encryption and multiple storage options in different geographical locations, should be taken to ensure secure backups of critical data. Even if certain critical information was lost in the event of a disaster, efficient recovery processes would reduce the extent of damage inflicted by any such incident, both in terms of costs and disruption to operations.
Educate Employees on Data Management Practices
Employees should be made aware of regulations such as GDPR, trade secrets laws, and companies' data protection policies to ensure that data is handled correctly. Education on topics such as data classification and how to archive or purge inactive data can also help provide better security against misuse and hacking.
Having an appropriate plan in place can help both protect the company's confidential information and prepare it for regulatory body compliance audits. Implementing ongoing training on these topics will allow employees to stay current with the latest technologies and best practices, allowing organizations to benefit from the invaluable asset of data in a secure and successful manner.
Conclusion
A data management plan is an essential tool for any researcher to develop. It ensures that your data is collected, processed, stored, backed up, and shared or distributed in a way that meets your goals and objectives. By investing the time to create a data management plan at the start of your project, you can save yourself a lot of time and trouble later on.