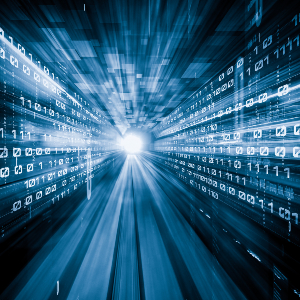 The sales industry has been witnessing the rise of AI and automation over many years and 2023 will not be an exception. To stand out in a competitive industry, businesses must invest in revamping their existing sales processes and crafting a modern sales strategy that aligns with the sales predictions for 2023.
The role AI plays in boosting business operations and team productivity is phenomenal. In this post, we will share the top five AI trends that every sales team must keep an eye out for in the coming year.
#1. AI Will Be Central to Data Collection
Data is a critical resource that helps businesses gain intelligent insights that help scale their sales exponentially. AI has been playing an instrumental role in making data collection increasingly personal, location-specific, and contextual for sales teams.
Sales teams are leveraging AI-powered tools, such as surveys, website analytics, social media analytics, and more to gather data. Similarly, the captured data is further categorized into different segments using smart analysis and testing algorithms. AI helps sales teams collate data gathered from multiple sources and work on big data sets simultaneously to find the best information possible.
AI-based tools have transformed the data analysis process by making it quick and efficient.
#2. Sales Process Automation Will Drive Hyper-Personalization
We are aware that sales process automation helps in removing mundane and repetitive tasks, such as capturing customer data, sending follow-up emails, etc. This allows the sales team to focus on other important tasks. AI automation can also assist the sales team with personalizing their efforts with the help of actionable data insights.
Automating the customer journey with AI-based automation helps the sales team leave a positive impression on the customers and provide seamless experiences. Sales teams can leverage multiple tools, such as CRM, customer support software, knowledge base tools, and more to engage with customers on a more personal level. By keeping a close eye on customer profiles and behaviors, the sales team can customize their sales approach to deliver unique experiences to each of them.
For instance, a sales team can configure automation in the CRM to send a follow-up email after a successful demo session if they do not hear back from the prospects. Tailoring this message with an exclusive offer can make it more relevant to the said customer and drive faster conversion. Similarly, the team can use a contract management tool to automate the contract creation and approval process and accelerate deal-closing.
Sales process automation standardizes existing processes, minimizes human errors, and boosts the productivity of the sales team. It allows the sales team to create hyper-personalized experiences for customers with the help of AI and innovation for boosting customer engagement.
#3. Diagnostic and Prescriptive Analytics Will Transform Sales Optimization
Most companies are already leveraging predictive analytics and natural language processing (NLP) to understand customer behavior and sales forecasting. It's time to dig deeper into sales data by implementing diagnostic and prescriptive analytics solutions.
AI-powered sales solutions focus on sales optimization by conducting diagnostic and prescriptive analysis of various data sets that play a crucial role in sales growth. Diagnostic analytics leverages techniques such as data discovery, data mining, and correlations to understand the reasoning behind certain results. The findings can then be utilized for various sales purposes such as customer segmentation, personalization, and more.
Similarly, prescriptive analytics utilizes data from different sources to predict all possible outcomes and offer the right solution to the sales team. By recommending the next-best action, prescriptive analytics will empower the sales team to modify their strategies and uplift sales. While diagnostic analytics focuses on the 'why', prescriptive analytics focuses on the 'how'.
These AI-powered techniques will help sales teams deploy modern analytics tools to predict future sales and also recommend the best action plan for the same. The actionable insights will foster a forward-thinking approach that will improve customer experiences, optimize the sales processes, and boost overall performance.
#4. Data-Driven Sales Training Will Guide Sales Representatives to Build Winning Strategies
AI plays a crucial role in improving the efficiency of the sales training and coaching processes.
By leveraging customer data and other information, AI helps sales trainers understand sales representative performance, identify problems areas, and provide personalized feedback to them. This will provide a customized learning experience to the sales team by delivering content that matches every individual's learning style.
Conversation intelligence platforms help in reducing the new representative onboarding time. By identifying the key coachable moments, sales trainers will be able to set goals for each representative and provide them with real-time assistance to successfully close deals.
AI will help the sales team devise solid strategies by consolidating data from various sources and generating a real-time sales pipeline analysis to track deal trends. This will assist sales leaders in spotting skill gaps and areas of improvement which reduces training costs and boosts the possibility of guaranteed sales.
#5. Customer Value Orientation Will Be Applied to All Stages of the Buyer's Journey
Although customer-centric marketing is popularized as an effective tactic, there are still many businesses that put the needs of the company over that of their customers. They fail to understand how a customer-oriented approach can help them increase sales, reduce operational costs, and scale their ventures.
Customer value orientation helps businesses align their company goals with that of customers and adapt strategies that help the customers, thereby boosting customer engagement and loyalty. Focusing on value aids businesses in demonstrating how their offerings can help in solving the challenges the customers face.
Value-based selling showcases sales data and insights to customers and builds their interest in the business offerings. This data proves to be a key player in driving purchasing decisions. AI-based tools will help the sales team capture this quantifiable sales data and present it to strengthen the relationship with customers through effective strategies.
Wrapping Up
AI has been disrupting several industries for over a decade. The pressing AI trends shared in this post are already impacting the sales landscape and changing the way sales teams function. We are sure these trends will help you plan your sales strategies in a better way so as to take your business to the next level.