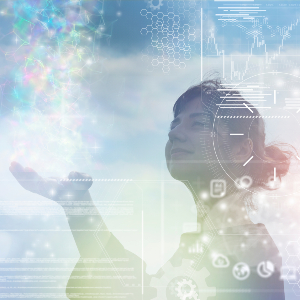 Having a data science plan in place is important for any business. However, for a SaaS company, it becomes even more important as you handle a large volume of data that needs to be stored and processed in a variety of ways.
The collection and analysis of data has many business benefits. It can help you make better decisions, understand your audience better, and ultimately design a product that will benefit your users.
Here's what you need to know about data science in the SaaS world.
__________
How Can Data Science Benefit Your SaaS Company?
Constructing and implementing a data science plan can help you recognize your strengths and weaknesses and allow you to modify your business plan accordingly. It will allow you to keep track of the most important metrics and understand each segment of the sales funnel more completely. For example, with the help of data science, you will be able to determine why a customer is stuck in the activation stage and take concrete action to help them move along.
Note that data science without data segmentation does very little for your business. You need to be able to slice your data so that it shows you insights into specific customer segments: those who have bounced, those who have canceled their subscription after a month, those who have only signed up for the free trial, etc.
The three important elements of data collection and segmentation you need to bear in mind are:
Demographic: This data will include location, device, age, gender, etc., which will help you pinpoint the interests of different audience segments, allowing you to serve better marketing campaigns to them in the future.
Source: The marketing channel or campaign a new user has come from. It will help you determine which ones are working better than others and pinpoint your most lucrative efforts. You can keep better track of your spending that way too.
Behavior: Data science can also help you identify the features of your product that your users are utilizing the most. This can help you both improve the product in general and promote these features more often and across more channels, as they are bringing the best results.
With the help of this data, you can significantly improve your overall marketing and SEO performance. Take a look at this case study from Smash Digital. They were able to boost their client's revenue and traffic by relying on educated decisions, not by randomly implementing marketing tactics that may or may not work. That is the true power of data.
What Data Should You Compile and Analyze?
What data you focus on collecting and analyzing will depend on the nature of your product and the goals you want to achieve. For example, if you want to boost engagement, you will be looking at time on page, which will be a less important metric if you are looking to gain more brand exposure.
Make sure you also carefully attach time to data and analyze it through that prism. Data without context is practically worthless. Having 1000 new customers may be a great success if you previously had 100, but it can also be a failure if you used to see 5000 in the same period.
Collect all the data you possibly can about your users and how they engage with your website, product, and overall online presence. You don't need to use all of the data. However, the more of it you possess, the easier it will be to put into context.
Big data can significantly improve the decision-making process, especially if you also pair it with an AI tool that can help you sift through it, discover patterns and predict behaviors and results.
How to Choose Data Science Tools
There are hundreds of data science tools on the market that can help you compile and analyze data. Not all of them work the same way, and not all of them let you collect the same data. Here are the factors to consider when making your choice:
How many data sources does the tool support?
What integrations does it offer, and how easy are they to implement?
Does it compile its own reports, or does it simply present raw data?
Does it help you segment your audience?
Does it allow you to compare different data sources and segments?
Of course, you'll also need to take cost into consideration. A tool that may help you achieve better results but is out of your price range will not be the best choice.
Note that you will also need to train your staff on how to leverage data science. And that you will need to train yourself. Data that is collected but not analyzed will not serve your purpose, so take the time to get to know your data science toolkit and teach yourself how to make the most of it.
The Limitations of Data Science
Finally, don't forget that data still needs to be interpreted and actioned by a human. While both AI and machine learning have gone further than we could ever have expected, most SaaS companies still need a human mind to decide what all the data means.
In other words, don't leave it all to the tool. Put your thinking cap on and figure out how user behavior is benefiting or hindering your progress. Discover what your next steps need to be based on the big picture the data set is not aware of. For example, if you are launching a new feature or rebranding, a dip in the performance of old features will not be as important.
Think of it as a synergy: your knowledge and all the data you collect need to work together to help you achieve the milestones you have set for yourself.
Wrapping Up
Data science can help SaaS companies utilize the plethora of data they have access to in order to create better products. They can help inform their decisions and prepare them for the next stage of their growth, enabling them to provide timely solutions to their audience.