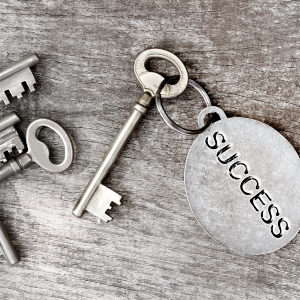 Today, almost every organization across industries recognizes they should hire Chief Data Analytics Officers (CDAOs) to lead the business with data-driven transformations. More CDAOs exist worldwide than ever before in the entire history of data.
The evolution of the CDAO role is akin to watching a child grow from its cradle to adulthood, crawling, walking, running, and even racing to compete with others to secure a better future. The CDAO role continues to rise worldwide, forging unique pathways and experiences while working for organizations on a myriad of business priorities involving data.
Unfortunately, not every CDAO is successful or survives to see the finish line. The MIT Sloan School of Management reports that in a survey involving CDOs from Fortune 1000 brands such as Best Buy, State Farm, and Scotiabank, the average tenure of a Chief Data Officer is 30 months.
CDAOs are also observed to switch organizations frequently, wherein they change tracks hoping to find organizations prime for unlocking data potential and less resistant to change when building a data culture. The short CDAO tenure is due to high expectations on the role, changing business priorities, lack of leadership support and executive sponsorship, market dynamics, data literacy, and existing cultural gaps — some within and outside the direct control of CDAOs.
Shared responsibility of the C-suite leaders is required to empower the CDAO role, wherein organizations work closely with the HR function to assess employee engagement and data literacy levels, especially to identify data challenges faced by the individual users and their prioritization by CDAOs. Observing rapidly changing market conditions post-COVID-19 pandemic and slow economic growth, it is inevitable to discuss the survival of CDAOs currently under growing pressure from ever-changing organizational needs.
Having spent the last decade working with various organizations globally across industries, there exists a stark contrast between winning and failing CDAOs, which points to four fundamental tenets of thriving (to be discussed later in this article), applicable to any leader driving data-driven transformations and to those focused on building and sustaining enterprise-wide data governance initiatives, wherein all stakeholders in the organization understand how the entire business runs on data. Undoubtedly, data governance is a must-have capability for organizations experiencing unprecedented growth in data volumes and human knowledge. Michalis Zinieris, who leads Deloitte's Technology Consulting Practice in Cyprus, writes, "By 2025, our global data volume will reach 175 zettabytes. To put this in physical terms, this translates to a stack of Blu-ray discs that could reach the moon 23 times."
Compounding such data growth with human knowledge generated from data consumption, access to generative AI, and increased risk of unethical data use warrants proactive measures to balance long-term sustainability, innovation, and competitive advantage. In addition, growing organizational needs such as operational efficiency in analytics, compliance with anti-trust regulations, reliability of company-wide data literacy, and digital transformation add another layer of complexity for CDAOs, wherein they find themselves boiling an ocean of business priorities. Trailblazing such a path requires thoughtful preparation, disaster recovery plans, and firm future readiness to mitigate potential risk factors. It's like consistent training and gearing up before a marathon with hydration fluids, running shoes, aerodynamic attire, and energy level management while on the run.
The root of the problem for CDAO survival necessitates awareness of different data pockets where challenges exist. This is especially true while pursuing data governance, a long continuous journey to enable organizations effectively manage data and empower their users with actionable insights. Figure 1 below provides a perspective on leading data challenges:
The above list continues to grow in time and space as the universe of data expands and as organizations navigate changing technological advancements. This includes the new awakening from generative AI and the recent hype around ChatGPT (well explained by Morgan Vawter, Global Vice President of Data & Analytics, Unilever). These developments present transformative access to the next generation of data consumers, especially in automating complex tasks using advance language models and human intelligence to create new products, services, and never imagined before customer experiences.
In conclusion, the rise of the Chief Data Analytics Officer role has been significant, but not all CDAOs are successful in their positions. The short tenure of CDAOs is attributed to various factors such as high expectations, changing business priorities, lack of leadership support, and cultural gaps. To empower the CDAO role and enable effective data governance, a shared responsibility among C-suite leaders is required. The exponential growth of data volumes and human knowledge generated from data consumption requires proactive measures to balance long-term sustainability, innovation, and competitive advantage. CDAOs must prepare thoughtfully to mitigate potential risk factors and address various data challenges. Overall, effective data governance is a continuous journey that enables organizations to manage data and empower their users with actionable insights.