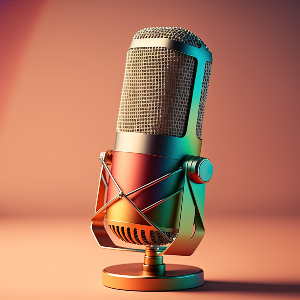 To talk with Bob Seiner is to talk with a friend and a personal reference in the field of data management. The fact that I have collaborated with him in the translation of his first book, Non-Invasive Data Governance: The Path of Least Resistance and Greatest Success, into Spanish is  a source of pride. After some prompting, I managed to convince him to have this exclusive interview for DAMA Spain.
---
Michele: It is a pleasure to have you here, Bob. Tell us a little about yourself and your professional career.
Bob: Thank you, Michele. I am happy to be interviewed by you. 🙂 I want to start by saying a sincere thank you for translating my book into Spanish. It is overwhelming to know that there are people around the world who want to read about my approach to data governance.
I am from Pittsburgh, Pennsylvania in the United States, and I am an independent consultant and educator in the fields of data governance, and data and metadata management. My consulting company – KIK Consulting & Educational Services – has been around more than 20 years, and my online publication – The Data Administration Newsletter – has been around more than 25 years. In my time outside of those two businesses, I am a faculty member at Carnegie Mellon University in their Heinz College Executive Education Chief Data Officer certification program.
I am the father of two grown daughters, and my wife has put up with me and my data businesses for over 30 years. My interests beyond data (yes, I have those) are music, sports, reading, and LEGOS (mostly vehicles and architecture).
I enjoy helping organizations improve value and decrease risk associated with their data. I do a lot of writing connected with the work I do. Please let people know that my second book, Non-Invasive Data Governance Strikes Again: Gaining Experience and Perspective, will be released later this quarter. I am available if anyone wants to speak with me about their data, data governance, and how to start and stay non-invasive.
…………
Michele: What are you working on right now?
Bob: That's a great question because I am very busy. I have multiple clients that I am consulting with and mentoring at the moment. I have scheduled client workshops and training sessions to facilitate over the next several weeks. I am lecturing at the university and I am speaking at public events (in-person, virtual, and webinars) over the course of the year.
I am also planning to develop a new online learning plan focused on my data governance framework, begin working on a third book, and continue to publish my online newsletter. This has been my pace for several years. I love what I do and helping people and organizations to govern their data better brings me great satisfaction.
……………
Michele: When did you recognize that the "non-invasive" approach will be an important option for the implementation of a data governance program?
Bob: The concept of starting and staying non-invasive came to me when I worked for a large corporation years ago. I referred to stewards as "de-facto" stewards meaning that they were people who were already expected to follow the rules associated with the data. I found that formalizing existing levels of "accountability" was better received than giving people more work.
When I left corporate America, the "de-facto" approach became the "non-invasive" approach, and data stewardship became data governance. I found that this approach to data governance was the most practical approach an organization can take. At the end of the day, organizations must "execute and enforce authority over their data" (my definition of data governance) and they should consider formalizing existing levels of accountability as the path to get them there. 
………….
Michele: I define data governance as a process. You reject this idea by claiming that data governance must be applied to process. Can you provide more of your vision on the subject?
Bob: I say that data governance is not a single process. Governance is applied to process. These processes can already exist or be new to the organization. Getting the right people, to do the right thing, at the right time, with the right data, to make the right decision, should not be scary to organizations.
Process, itself, is a form of governance – and therefore there is no such thing as a data governance process.
……….
Michele: Being non-invasive is very important as we have to "sell" to managers that data governance is not an investment, but a necessity.
Bob: I am not certain this is a question or a statement. But I will respond anyway. Data governance can be viewed as an investment in the business value that comes from – 1) executing and enforcing authority over data, and 2) formalizing accountability for the data. The data will not govern itself. Leaders should look for return on investment from the business value that comes from the other investments where quality and trusted data is crucial.
Practitioners must "sell" leadership by sharing information about the organization's present data situation. Practitioners must help leadership to understand that the data situation will not improve without the formal governance of data.
………………
Michele: In your first book, now available in Spanish (link here), you talk about the importance of communication when approaching a data governance program. What are the key messages we should share with managers and stakeholders?
Bob: Communications is one of the six core components of the Data Governance Framework that I share in the second NIDG book. But, yes, I did describe communications as being important to program success in the first book.
In the new framework, each of the six core components (data, roles, processes, communications, metrics, and tools) must be viewed from the perspective of people at each of the levels of the organization. I define the levels as executive, strategic, tactical, operational, and support. Communications is important at all levels of the organization.
I shared some key messages in the first book and I mention them again in the second book. These messages include, "the data will not govern itself", "everybody is a data steward", "metadata will not govern itself", "governance is applied to process", and so on.
……………..
Michele: There is a lot of talk about Data Fabric and Data Mesh, two paradigms that can coexist together. What is your opinion?
Bob: To answer this question, please visit a TDAN.com article that I wrote recently as well as a few blogs (1, 2, 3) that I wrote for Informatica and exist on their website.
…………..
Michele: At DAMA we promote the data culture, What are your recommendations in this respect to better sensitize companies?
Bob: My recommendation is that we do not sell data governance as a huge, complex, invasive, controlling function. We should start with the idea that data governance is already taking place in many organizations. Or should I say that these organizations are already governing their data, but in a very informal, inefficient, and ineffective manner. If we can formalize accountability to execute and enforce authority over data in a manner that does not interfere with people's "day jobs", we will all govern our data more effectively.
…..
Michele: What are the trends you see in data management?
Bob: I believe the trends in the data management industry are leaning toward the governance of both structured and unstructured data and that eventually there will be a blend between data and information governance. I believe that the governance of metadata will become a priority for businesses, and I believe that organizations will almost exclusively follow a federated model of data governance. I see a trend toward the term "governance" becoming more commonplace for many aspects of business including process governance, metrics governance, etc.) potentially leading to the need for a Chief Governance Officer (CGO) position.
………….
Michele: Thank you, We hope to see you soon at one of DAMA Spain's events.
Bob: Thank YOU. I appreciate the effort to translate the Non-Invasive Data Governance book and I look forward to working with you and DAMA Spain in the future.