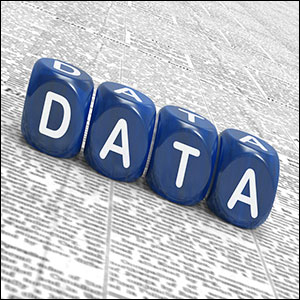 Most organizations that are implementing formal data governance programs understand that it is important to engage their data stewards. Data stewards should not sit around waiting to be told what to do, nor should they be expected to know how to act as formal data stewards. Data governance programs must focus on engaging and empowering the organization's data stewards in order to be successful. The data will not govern itself. It's all in the data.
Let's take a step back. I am known to say that "everybody in the organization that has a relationship to data is a data steward of that data if they are held formally accountable for that relationship." People who define data are stewards if they are formally accountable for the data's definition. People who produce and use data are stewards if they are held accountable for how they produce and use data. If you agree with my premise, then everybody is a data steward and everybody has to be empowered as data stewards. The next question is, "how do we do that?"
The purpose of this column is to share items to consider including within a toolkit that will enable data stewards to successfully manage data while empowering them to provide business value for their most critical data.
Three examples of how a toolkit can activate your data stewards include:
Providing data steward with instructed templates and instruments they can easily and consistently use to capture and collect metadata that will improve the organization's confidence in their data.
Assisting stewards in becoming the "eyes and ears" of your data governance program. The toolkit will enable stewards to recognize signals of issues and opportunities that data governance can address and instruct them on how to record occurrences through a formal intake process.
Empowering data stewards toward recognizing the importance of their role and the importance of clarity around the data they define, produce, and use.
There are other ways that a toolkit will assist your data stewards in taking their role seriously and focusing on improving their data quality, protection, and ability to gain insights. I will save the additional ways for a future column.
The selection of the tools to include in your kit will depend on the needs, purpose, and plan for the governance of data in each organization. I will use the rest of the column to provide you a list of items you may want to consider when developing and deploying your data governance toolkit. Please feel free to share tools that you have provided to your data stewards.
Components of a Data Governance Toolkit
In the first installment of this two-part column series, I will address the first four of eight tools that you may want to consider including in your Data Governance Toolkit. The eight tools are:
Tools to Recognize Data Ownership and Stewardship
Tools to Inventory Important Assets
Tools to Provide a Business Glossary and Data Dictionary
Tools to Record Data Connectivity and Rationalization
Tools to Manage the Rules
Tools to Record Data Lineage
Tools to Enable Data Identification and Discoverability
Tools to Assist with IT Challenges
Tools to Recognize Data Ownership and Stewardship
Recording information about the owners and stewards of data is very important when it comes to providing your organization with the ability to engage the right people at the right time. Knowing who needs to be engaged— and improving access to these people— leads to improved communication, coordination, cooperation, and collaboration of these resources.
A tool that enables people within a department or division to recognize and record the people's names that have accountability for defining, producing, and using data, is a valuable resource that will enable your data stewards. This information, if collected in consistent and non-invasive manner, validated at a relatively high level, and consolidated and presented in a digestible way, becomes an immediate asset to the organization.
Tools to Inventory Important Assets
Important information assets can take on different forms. Recording information about the assets is an important step toward the ability to govern these assets. You can't govern what you don't know.
Information assets can include tangible items like data resources that include applications, packages, systems, spreadsheets, databases, and more. Assets can include reports, data mappings, business glossaries, data dictionaries, critical data elements, business rules, etc. Collecting information about these assets, rationalizing the relationships between the assets, and distributing this information to data stakeholders is a gigantic victory for a data governance program. Again… you cannot govern what you don't know.
Empowering your data stewards to assist in the collection, validation, cataloging, and sharing is a huge step forward for many organizations. The data governance toolkit can provide templates and instruments that enable data stewards to be proactive, and consistently collect information about the most valuable data assets being managed by your organization.
Tools to Provide a Business Glossary and Data Dictionary
As mentioned with the previous paragraphs, business glossaries and data dictionaries are valuable assets to the organization. In many organizations, rudimentary, inconsistent, and outdated glossaries and dictionaries have been collected and often managed poorly since the beginning of databases. Outdated business glossaries and dictionaries can provide limited improvements to data confidence but often stand-alone outside the view of data stakeholders.
A business glossary and data dictionary template tool will enable stewards and knowledge workers to consistently collect the appropriate information into standardized formats. The tool can be provided to the people that steward the definitions of the business terminology and the data, to make certain that the appropriate information is being collected and that metadata is built to be easily ingested into a data catalog or knowledge base.
Tools to Record Data Connectivity and Rationalization
People in the organization benefit from understanding how the data they use is connected or compares to other data in the organization. Most organizations experience multiple versions of the same data, named differently, with different definitions, and sets of value. Different answers to the same question is common when the people providing the results either use different data or have different understanding of the data they use. Knowing how data is connected and assuring that people understand that multiple versions of data exist, is a goal of most organizations that are trying to prevent discrepancies in data like key performance indicators.
Providing data stewards with a tools that assists them in rationalizing, or making sense, of the data will encourage them to compare the data they work with to other data across the enterprise. A tool that can be used to link data across applications and platforms, and highlight the differences in definitions, calculations, and values will enable users of the metadata to view how the "same" data differs from data resource to data resource.
Conclusion
Organizations across the globe are struggling to engage, enable, and empower their data stewards to operationalize their data governance programs. In this column, I provided a brief description of four tools or templates for organizations to consider including in a toolkit that they provide to the data stewards of the organization.
This column addressed basic tools, including tools to recognize data ownership and stewardship, tools to inventory important data assets, tools to provide a business glossary and data dictionary, and tools to record data connectivity and rationalization. People in the organization who recognize themselves as data stewards are looking for ways to add business value to and from the data they define, produce, and use. Be on the lookout for the second part of this column where I will share additional tools to enable your data stewards with a Data Governance Toolkit. It's all in the data.