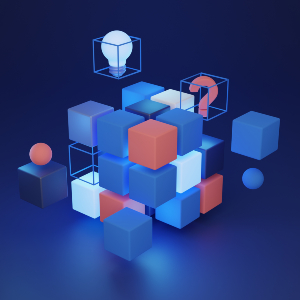 These days, there is much conversation about the necessity of the data model. The data model has been around for several decades now and can be classified as an artifact of an earlier day and age. But is the data model really out of date?
And exactly why do we need a data model, anyway?
There are actually several reasons why a data model is MORE important today than it has ever been. Today's world is really complex. We have AI, ML, ChatGPT, Transaction systems, spreadsheets, dashboards., KI's, siloed systems, catalogs… The list of the different type of technologies just never ends. So, how does the data analyst start to make sense of all of this?
The data model provides the blueprint for making all of these moving parts fit together.
Consider construction workers building a 50-story skyscraper. Would a construction worker even begin to build the skyscraper without a blueprint? The answer is — of course not. So, why would a data analyst try to glue together the many pieces of technology without a similar blueprint? The answer is — the data analyst would not dream of building a complex and expensive structure without understanding what the blueprint — the data model – looks like.
But there are other very valid reasons why a data model is needed. Many organizations still have silos of data. In one place, the customer is known as "CUST" and represents all customers over 21. In another system, customers are known as "ACCOUNT" and represent all people who have made purchases from Texas. In yet another place, the customer is represented as "CUSTOMER" and represents all people who have made purchases greater than $100. In short, there is great confusion as to who a customer really is. The data model serves as a beacon to resolve the differences in naming and definition of data.
The third reason why a data model is invaluable is that the data model serves as a lighthouse for data. In many cases, the data model represents the way data should be but currently is not. The data model in this case represents the goal of the way that data should look like in the future. Without a well-defined goal, it is difficult to make any progress is bringing the data of the corporation in alignment.
These reasons for needing a data model are probably more relevant today than in the day and age of when data models first started appearing.
Creating a stack of technologies does not abnegate the need for a data model. And building systems using an agile methodology hardly qualifies as an excuse for not building a data model.
And there are undoubtedly even more reasons why a data model is needed.
So, if you want to beat your head against the brick wall of many systems in the corporation without a data model, be my guest. Just don't complain when your 50-story skyscraper falls over.